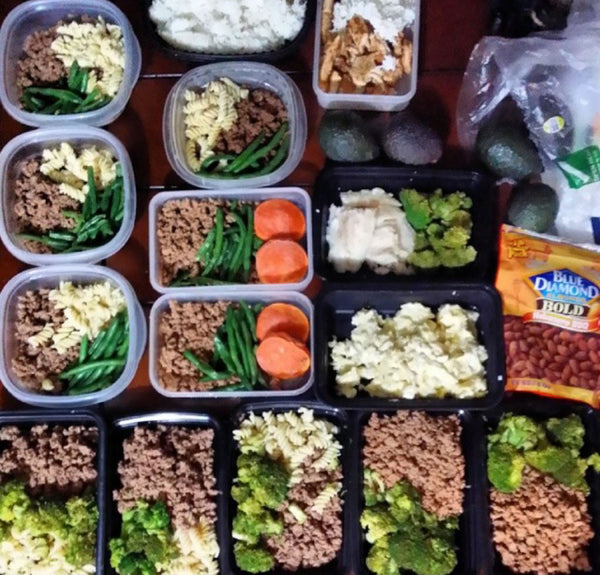 Custom Meal Plan
RevoFit Custom Meal Plans are individually and specifically tailored to you and your fitness goals. Plan suggests and specifies which foods, how much and ideal pattern of consumption per your daily schedule. Plans are created in consideration of even the most extreme and inconvenient work/daily schedules to provide a sustainable approach to maintaining a health conscious and fat burning/muscle building lifestyle! We provide plans to make a seemingly impossible lifestyle change; POSSIBLE!
 What you get:
Join us and walk forward in confidence! An EXCLUSIVE completely customized meal plan service in which we give clients complete control over their food choice and preferences.

How?
We've partnered with lead dietitians in the lifestyle health and fitness industry to offer a service unlike ANY other.

What lifestyle fitness clients receive?
A personalized user dashboard with access to your own client portal in which you have complete control of the foods youd like to consume and or choose to log.
Guidelines of which nutrients should be consumed. When, how, and how much and of what to be consumed!

We are taking ALL of the guesswork out and giving clients clear tools to meal prep and or eat on the go. Make your diet fit your LIFESTYLE.
Clients will literally be able to create their very own meal plans within private personallized dashboards taking all of the mathematical and scientifical work out of it. We do it all for YOU and provide you guidelines and plans for SUCCESS!
Simply put; allow us to create a plan for you based on your specific goals and we present you with tools to tweak your very own meal plan based on your food preferences. It couldn't get any better! 
*After checkout download questionnaire and liability waiver PDFs and link to set up your online profile. 
Email getrevofit@gmail.com after all forms are completed. 
**If you have an issue downloading the plan email us at getrevofit@gmail.com**

The sooner this is filled out and returned the sooner we can get started on your plan!
PLEASE ALLOW 7 BUSINESS DAYS AFTER YOU SEND BACK YOUR QUESTIONNAIRE FOR YOUR PLAN.
---